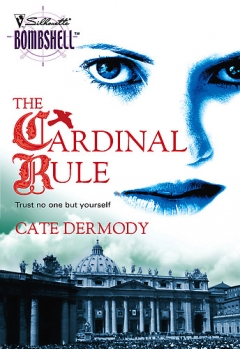 Somewhere in Italy, a powerful and secretive organization was creating an army of weaponized robots. The goal? To "persuade" the world that their vision of the future was the right one. And agent Alisha MacAleer had the job of infiltrating them while defending herself from a robot that had targeted her. Worse, the mission and Alisha's life soon hinged on three choices that only she could make: Alisha had to decide if her ex-lover turned mercenary was telling the truth this time. She had to learn if her boss's son was a double agent for or against the U.S.–and whether she'd been betrayed by the people she trusted most.
Yeah, just an average day in this spy's world….
Cate Dermody
December 13, 2005.
ISBN-10: 0373513852.
ISBN-13: 9780373513857.
Excerpts: