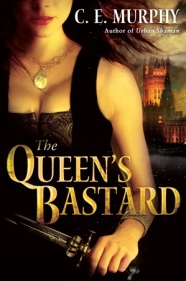 In a world where religion has ripped apart the old order, Belinda Primrose is the queen's secret weapon. The unacknowledged daughter of Lorraine, the first queen to sit on the Aulunian throne, Belinda has been trained as a spy since the age of twelve by her father, Lorraine's lover and spymaster.
Cunning and alluring, fluent in languages and able to take on any persona, Belinda can infiltrate the glittering courts of Echon where her mother's enemies conspire. She can seduce at will and kill if she must. But Belinda's spying takes a new twist when her witchlight appears.
Now Belinda's powers are unlike anything Lorraine could have imagined. They can turn an obedient daughter into a rival who understands that anything can be hers, including the wickedly sensual Javier, whose throne Lorraine both covets and fears. But Javier is also witchbreed, a man whose ability rivals Belinda's own . . . and can be just as dangerous.
Amid court intrigue and magic, loyalty and love can lead to more daring passions, as Belinda discovers that power is the ultimate aphrodisiac.
"Wow. C. E. Murphy is good. Court intrigue in an alternate Elizabethan-era fantasy world: realpolitik with the sex included."
–Kate Elliott, author of Crown of Stars
"C. E. Murphy vividly reimagines Renaissance Europe as a world both familiar and strange. Filled with intrigue and betrayal, her story is a chess game with six of seven sides, and I look forward to seeing what the next moves are."
–Marie Brennan, author of Warrior and Witch
CE Murphy
April 29, 2008.
ISBN-10: 0345494644.
ISBN-13: 9780345494641.
Excerpts: