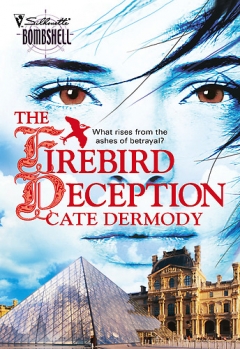 IT SHOULD HAVE BEEN SIMPLE. GET IN, GET THE GOODS, GET OUT. YET WHAT SHOULD BE SIMPLE ALMOST NEVER WAS …
Once more Alisha MacAleer was racing around Europe, this time searching for the black box from a downed aircraft. Yet for the first time as a CIA agent, she doubted her work — and her superiors. Too many people were able to trace her movements. Was there a double — or triple? — agent in the CIA? How else could the dangerous, almost mythical group known as the Sicarii have targeted her?
The worst problem? She'd discovered the only person she could rely on was the man who'd once broken her heart — by shooting her in the back….
Excerpts: