The Publication Schedule page had gotten a little overwhelming with several years' worth of books on it, but this seems like such a handy resource for just going through to see if there's anything readers have missed lately that I decided to move it to a page of its own. Et voila, Recent Publications!
2018 Releases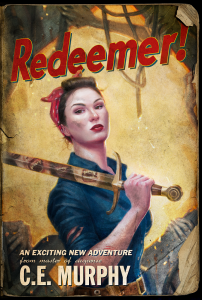 REDEEMER
Book One of The Redeemer Wars
The war is over…but for Rosie the Redeemer, the homefront battle is just about to begin!
It's July 1945, and more than just the boys are coming home from war–monsters are coming with them, and Rosie Ransom learns she can redeem a damned soul–but she may lose her own in the process. And yet, without her Redeeming ability, the scare started by a few demons may turn into a full-fledged nightmare…
Available Now on
Kobo || iTunes || Amazon || Barnes & Noble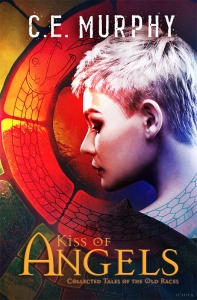 KISS OF ANGELS
Collected Tales of the Old Races
The laws that governed the Old Races for time immemorial have been broken. Ancient rivals are scattered. Friendships are ended. What was hidden begins to step out of shadow and into the light.
And after millennia of imagining this moment, even the Old Races discover they are unprepared for what it brings….
Kiss of Angels contains the titular novella plus new and republished short stories set in the Old Races universe and exploring the events after the Negotiator Trilogy.
Available Now on
Kobo || iTunes || Amazon || Barnes & Noble
2017 Releases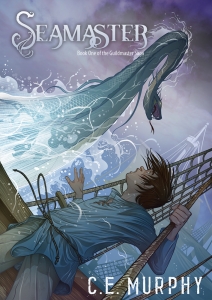 SEAMASTER
Book One of the Guildmaster Saga
Rasim holds his place in the Seamasters' Guild by dint of quick thinking and sheer stubbornness rather than magic, as his greatest talent seems to be finding trouble—storms, treachery, piracy, and even war follow him. One half-strength foundling can't hope to save the fleet, his friends, or even himself. But Rasim is determined to try, and doing so, he just may save his country, and become what he's always wanted to be…
A Seamaster.
Available now on:
iTunes || Kindle || Kobo || Nook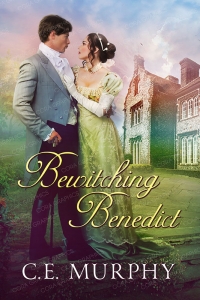 BEWITCHING BENEDICT
The Lovelorn Lads #1
Young Charles Dalton returns from the Napoleonic Wars with the fond desire to settle back into the bachelor life, but his hopes are upended as the dire news comes that Benedict, one of his favored cadre, must marry at once or lose his inheritance. At the same time, Dalton's socially conscious cousin Claire comes to London for a Season—but Benedict has already mortally insulted her, and Claire casts her lot with another, leaving Dalton's beleaguered valet to guide them both into good marriages.
Available Now on:
iTunes || Kindle || Kobo || Nook || Barnes & Noble (paperback) || Amazon (paperback) || & at bookstores near you! Order with title or ISBN (978-1-61317-137-0)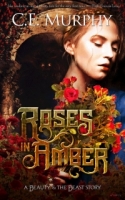 ROSES IN AMBER
There is a story of a beast, and a merchant's daughter, and a curse that must be broken.
This is not—quite—that story.
Magic and curses belong to another era, as does the kingdom's ancient and immortal queen. But Amber Gryce's life-long love of roses will be her undoing, and draw her into a retelling of the tale as old as time….
Available Now on:
iTunes || Kindle || Kobo || Nook || Amazon (paperback) || Barnes & Noble (paperback) || & at bookstores near you! Order with title or ISBN (978-1613171363)
2016 Releases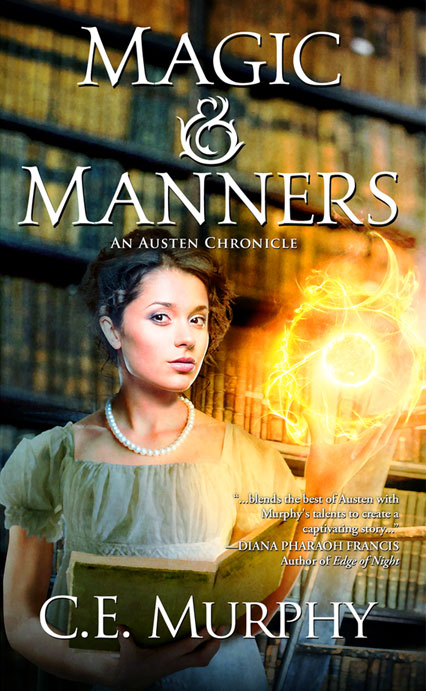 MAGIC & MANNERS
An Austen Chronicle
It is a truth universally accepted that well-bred members of Society are not beleaguered with magic.
For Elsabeth Dover, that truth means living in a perpetual state of caution, never using her sorcerous gifts in public. Elsabeth chafes under the stricture, but not enough to risk the possibility of good marriages for her sisters…until she meets handsome, arrogant Fitzgerald Archer, who leads Elsabeth to a terrible discovery about the price of magic….
Available Now on:
Kobo || Kindle || Nook || Amazon (print) || Audible
& at bookstores near you! (ask them to order you a copy!)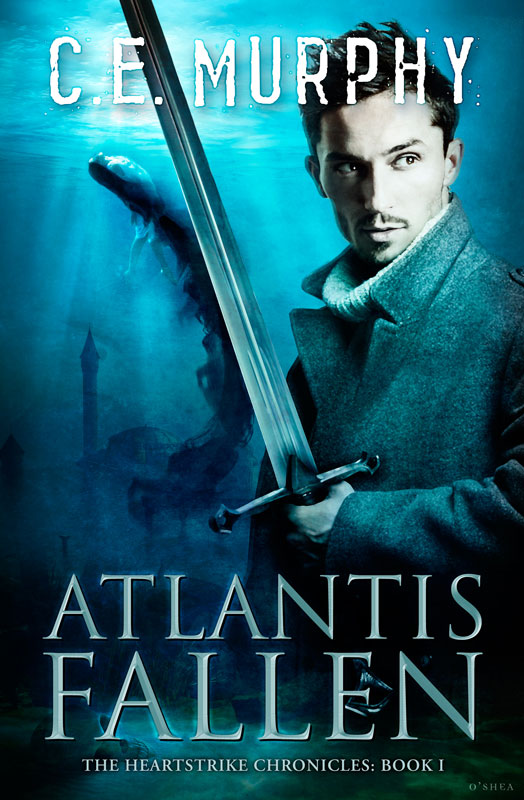 ATLANTIS FALLEN
The Heartstrike Chronicles: Book One
Lorhen, oldest and most ruthless of the immortal Timeless, put aside the sword long ago for a quiet life. Then an archaeologist's claims of finding Atlantis brings back millennia-old memories, and Lorhen is drawn unwillingly into intrigues aeons in the making—and deadly enough that he may yet face the heartstrike blow that will unleash his power on the world….
Available Now on:
iBooks || Kindle || Kobo || Nook || Audible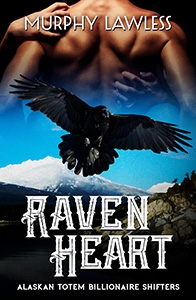 RAVEN HEART
Alaskan Totems Billionaire Shifters
Elena Peratrovitch has only one passion: keeping her small Alaskan town of Shkalnik free of business developments that would ruin its remote beauty. She thinks nothing can change her opposition to developing Shkalnik…
…until gorgeous, sensual Richard Yale arrives on the scene. He's like no man Elena has ever met–and not just because he's richer than Midas. Richard's life as a shapeshifter and a protector of the Tlingit people must remain a secret–until the price of keeping secrets could be the life of the woman he falls in love with at first sight.
Caught between passion and politics, Richard and Elena must fight to find common ground, and to keep Shkalnik out of the hands of those who would truly do it harm…
A Murphy Lawless novella, available now on:
Kindle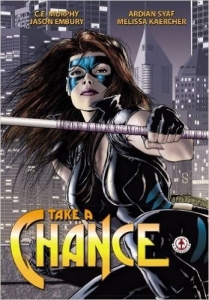 TAKE A CHANCE
What makes a hero?
Driven to save lives after her son's murder, Frankie Kemp has spent years as Chance, a masked vigilante in a world where superheroes were only stories on the cartoon channels.
But when a virus infects the population with super-powered potential, Chance is left to face her child's shadow-sliding killer with nothing more than her wits and experience…and even if she can survive that encounter, she is now powerless among the powerful….
A C.E. Murphy graphic novel, available now at:
Amazon || Nook || Comixology
(& at nearly any comic shop or bookstore, just ask them to order it in! ISBN 978-1909276628!)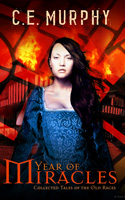 YEAR OF MIRACLES
Collected Tales of the Old Races
Never mate with humans. Never tell them of our existence. And never kill one of our own.
For time immemorial, the Old Races adhered to these laws…except, of course, when they did not.
Tales of hidden yeti, mad harpies, and selkies who dared to risk all reveal the path that led to the Negotiator Trilogy…
…and most of all, of Sarah Hopkins, a beauty born to London's slaughterfields centuries ago, whose love for the dragonlord Janx and master vampire Daisani ravaged a city.
Year of Miracles contains the titular novella plus a dozen new and republished short stories set in the Old Races universe and leading to the events of the Negotiator Trilogy.
Available Now:
iBooks ||Kobo || Kindle || Nook || Amazon (print edition) || Barnes & Noble (print edition)
Please sign up for the C.E. Murphy Newsletter: