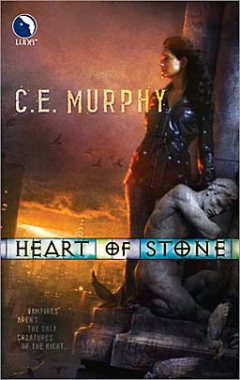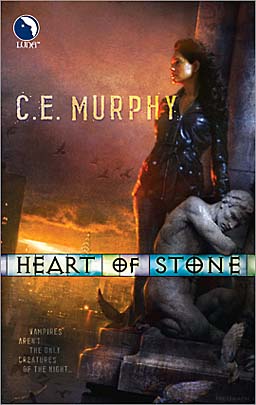 Book One of the Negotiator Trilogy
New York City defense lawyer Margrit Knight has finally met the perfect man…only he's a gargoyle, and wanted for murder. Caught in the strange world of the Old Races, Margrit finds herself in a race against the sunrise to clear Alban's name and keep them both alive…
"Good evening."
Margrit spasmed upward, whipping around to face the speaker. A man with pale hair and lifted eyebrows stood in the puddle of lamplight, several feet away. He was wearing a suit, and had his hands tucked in the pockets of the slacks. "I'm sorry," he said. "I didn't mean to frighten you."
Back of the Book
Okay, so jogging through Central Park after midnight wasn't a bright idea. But Margrit Knight never thought she'd encounter a dark new world filled with magical beings—not to mention a dying woman and a mysterious stranger with blood on his hands. Her logical, lawyer instincts told her it couldn't all be real—but she could hardly deny what she'd seen…and touched.
The mystery man, Alban, was a gargoyle. One of the fabled Old Races who had hidden their existence for centuries. Now he was a murder suspect, and he needed Margrit's help to take the heat off him and find the real killer. And as the dead pile up, it's a race against the sunrise to clear Alban's name and keep them both alive….
CE Murphy
1 Apr 2010.
ISBN-10: 0373803109.
ISBN-13: 9780373803101.
Excerpts: