If you've been watching me on Twitter the past couple weeks, you know I've been eyeball deep in what I've been referring to as "The Impossible Task". It wasn't an impossible task save that I hoped to get it done in about three days and, uh, well, as you see, it's now two weeks later… :)
Anyway, the Impossible Task was the deep-dive revision of my 2005 "action-adventure romance*" novel, THE CARDINAL RULE, which was originally written under a pseudonym, and languished in relative obscurity for reasons completely beyond my control. I am completely thrilled to finally republish it (and soon, also, its two sequels) as a C.E. Murphy novel. Although they were never terribly well known, they were well-enough liked by those who read them that over the years people never stopped asking whether there would be more Strongbox Chronicles. I'm delighted to tell those readers that yes, there will be new books in this series. Not right away, because I've got a lot of other work to do, but there will be more someday!
When CIA Agent Alisha MacAleer's cover is blown by ex-lover Frank Reichart, she's forced into a spy game that draws a curtain back on a world she never even suspected existed….

The clandestine Sicarii have hired Brandon Parker, the brilliant, estranged son of Alisha's handler, to develop an artificial intelligence capable of enforcing their divine right to rule. No one, not even Brandon's father, imagines he can do it—not until Alisha herself faces one of the AI's battle drones in combat. It's suddenly a race between the CIA, the Sicarii, and Alisha's mercenary ex, to see who can keep—or steal—the AI for themselves.

No matter which way Alisha turns, she faces new dangers and heartbreaking betrayals. In the end, she has no choice but to adhere to the cardinal rule…

Trust no one but yourself.
*I am terrible at industry romance. One of the readers for the original book said, "This is the least romancey romance I have ever read," and I'm afraid 15 years and a thorough revision have not made it any more romancey. It's a rollicking good adventure story, though!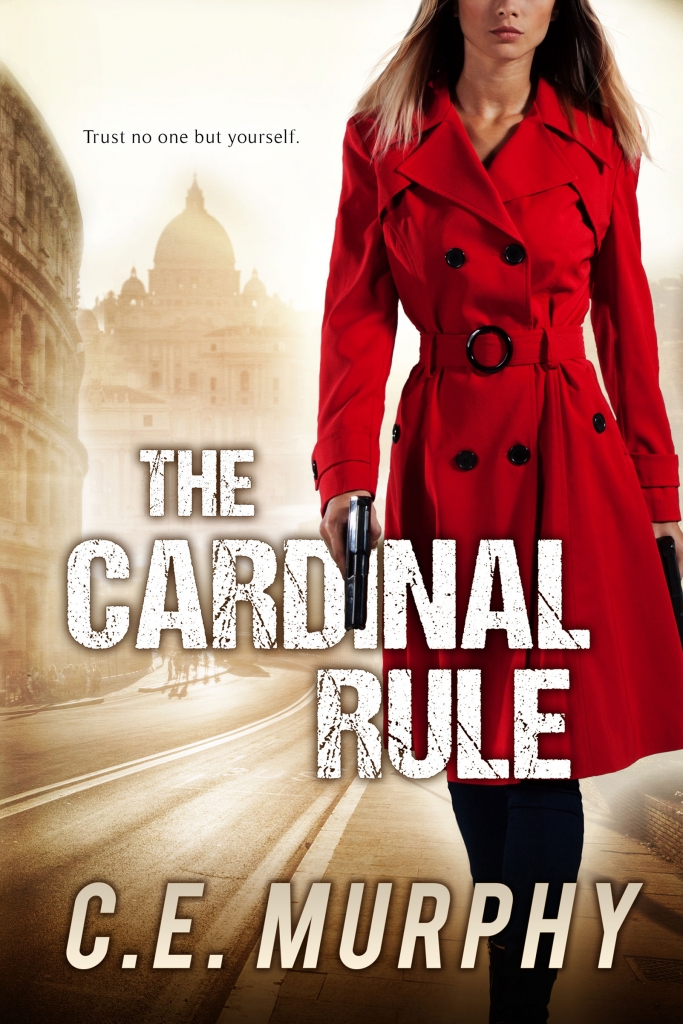 The Author's Preferred Edition of THE CARDINAL RULE will be available soon!