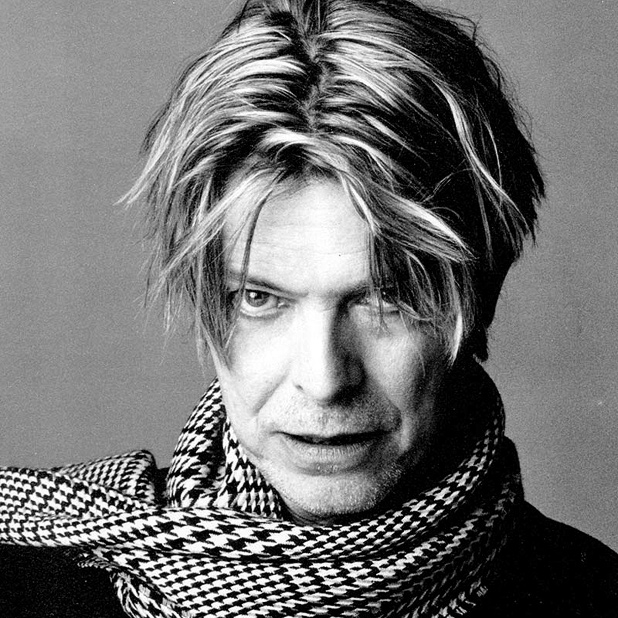 don't tell me truth hurts
…little girl
'cause it hurts like hell
I wouldn't have thought I'd have two posts to make about David Bowie, but then, I wouldn't have really thought I'd have *one* post to make about him, so what do I know?
I've spent most of the last two evenings, when I'm not writing, going through my FB friends' list and listening to all the Bowie songs they've linked to. Or rather, that was my plan. What actually happened was that on Monday evening a friend posted, "So I've been working on this list all day. One song from every Bowie album that, for one reason or another, is my choice today. Believe me, it wasn't easy," and I've actually spent the last two evenings listening to those 25 songs.
I knew *one* of them: Heroes. I'd heard two, possibly three, but although I own The Next Day I haven't listened to it enough to *know* any of the songs, and I haven't even finished listening to Blackstar yet. I fell in love with about half a dozen of them (Silly Boy Blue, Aladdin Sane, Be My Wife, Absolute Beginners, Beat On Your Drum, Strangers When We Meet, Slow Burn, nevermind, it must have been twelve or fifteen of them that really struck me), and listening to how each album was entirely its own thing, and the influences of the year/era on each of them, was just so cool.
Anyway, so I'm planning on seeing if I can get FB to cough up those individual songs people have posted (and still are posting), because I don't think I saw a single repeat out of the dozens posted. Not even from Labyrinth, which, given the kinds of people I'm friends with, is sort of amazing. So I want to listen to as many of the songs as I can, the ones that were what people reached for the day that particular bit of music died.
David Bowie's Walk-Off Grand Slam is what I was reaching for on Monday when I posted, except I would neither have gone with the sports metaphor or the essay-length introspection (because I didn't :)). But it's what I wanted to say.
Here's Swan River Press's full David Bowie playlist (YouTube links):
Blackstar (2016) – "I Can't Give Everything Away"
The Next Day (2013) – "Boss of Me"
Reality (2003) – "Pablo Picasso"
Heathen (2002) – "Slow Burn"
"hours…" (1999) – "Thursday's Child"
Earthling (1997) – "Dead Man Walking"
Outside (1995) – "Strangers When We Meet"
The Buddha of Suburbia (1993) – "The Mysteries"
Black Tie White Noise (1992) – "Jump They Say"
Never Let Me Down (1987) – "Beat of Your Drum"
Tonight (1984) – "Absolute Beginners"
Let's Dance (1983) – "Criminal World"
Scary Monsters (1980) – "Scary Monsters (and Super Creeps)"
Lodger (1979) – "Look Back in Anger"
"Heroes" (1977) – "Heroes"
Low (1977) – "Be My Wife"
Station to Station (1976) – "Station to Station"
Young Americans (1975) – "Somebody Up There Likes Me"
Diamond Dogs (1974) – "Sweet Thing/Candidate/Sweet Thing (Reprise)"
Pin Ups (1973) – "Port of Amsterdam"
Aladdin Sane (1973) – "Aladdin Sane"
Ziggy Stardust (1972) – "Rock 'n' Roll Suicide"
Hunky Dory (1971) – "Quicksand"
The Man who Sold the World (1970) – "She Shook Me Cold"
Space Oddity 1969 – "Janine"
David Bowie 1967 – "Silly Boy Blue"