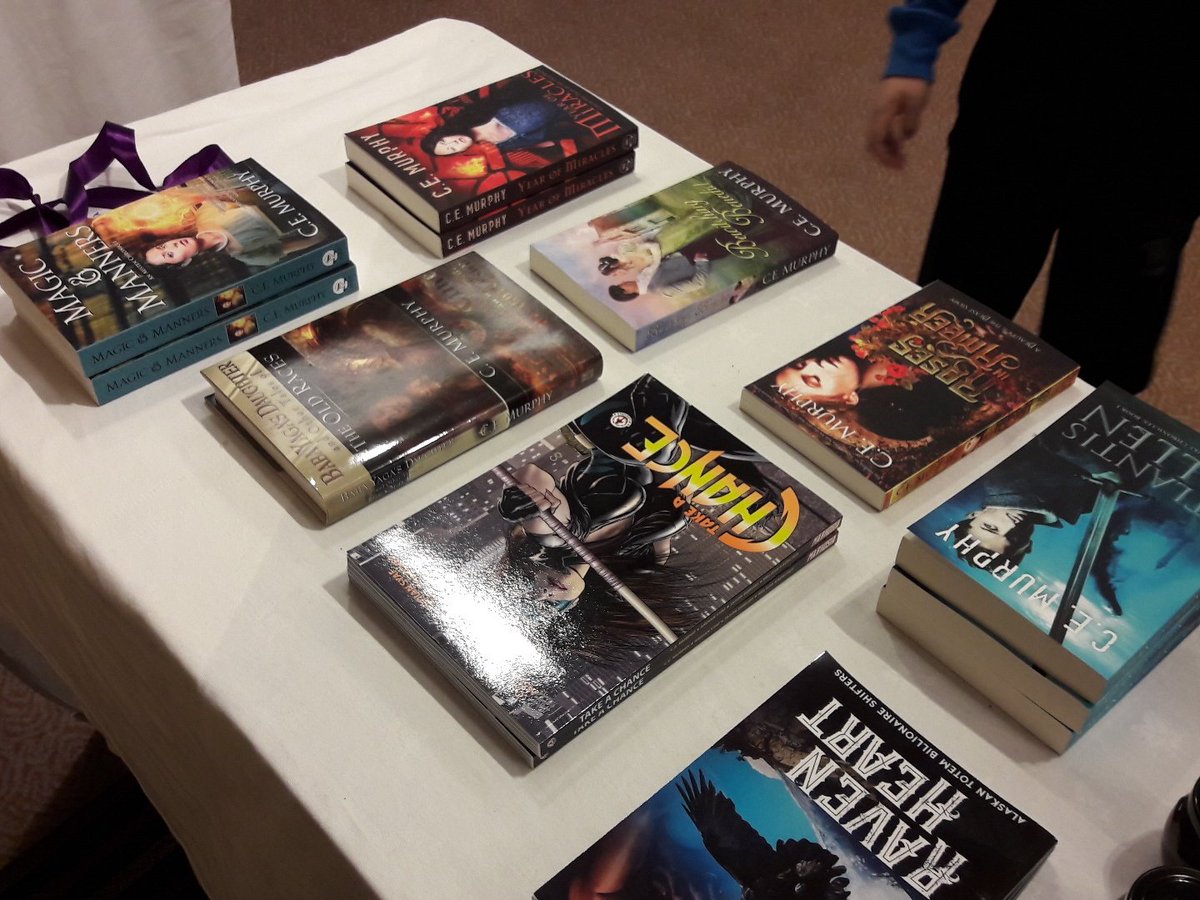 I hoped to get this stupid book all written in November, but with one thing and another (those things being 1. lack of a concentrated plot & 2. a 3 week head cold), I didn't, and I've been despairing over finishing in time, although as Friend #2 below said, "Girl, you can fart 3000 words." Yesterday, a Thursday, I was despairing to somebody who's known me for some 20-odd (very odd) years, and the following conversation ensued:
Me: I struck 3K+ from this stupid book and have to get another 35K written by Friday.
Friend: Okay, that's quite a lot for–
Me: I mean Friday the 15th
Friend: oh i thought you meant there was a PROBLEM
Me: WHY DOES EVERYBODY KEEP SAYING THAT
Friend: in our defense, we have a *lot* of empirical evidence on our side
Last night, on Twitter, bitterly, I said, "Tomorrow I'm either going to go to a cafe all day and make serious headway on this book or I'm going to stay at home and make and eat fudge all day."
Another friend Friend #2) said, "The difference between you and me is I'd be 90% likely to stay home and make fudge and you're 90% likely to go write."
BUT I SHOWED THEM BOTH BECAUSE I WENT AND WROTE 7500 WORDS TODAY SO THERE
…I mean I don't even know. What the hell am I doing there? Getting so annoyed at people knowing me that well that FINE I'M JUST GONNA GO PROVE YOU RIGHT, THAT'LL SHOW YOU
Anyway, if I do that six more times (or possibly as little as 4 more times, depending on how close to my desired wordcount it wraps up) I'll be finished with the stupid book by Friday. I mean, I will also have done NO HOLIDAY BAKING. But I'll be done with the stupid book. And I'm afraid in the grand scheme of things, that's probably more important. Less tasty, but more important.
And then I have to revise KISS OF ANGELS, but I'm aiming for a Christmas delivery date for that, so I don't have to have it done by next Friday.