I had a brief visit to Oxford last month and although I didn't have a decent camera with me, got a handful of pictures that I was very happy with, with my phone. I haven't "matted" them, but I've concluded if I wait to do that I'll never post another Photo Friday again, because I've just got too many other things going on right now. (I need a Beautiful Assistant to do that kind of work for me. Plus a lot of other stuff. If only I was rich. :))
The University Church (apparently properly called St Mary's, I am belatedly informed by a local), taken from the top of a bus. I love riding in the front upper seats of buses. :)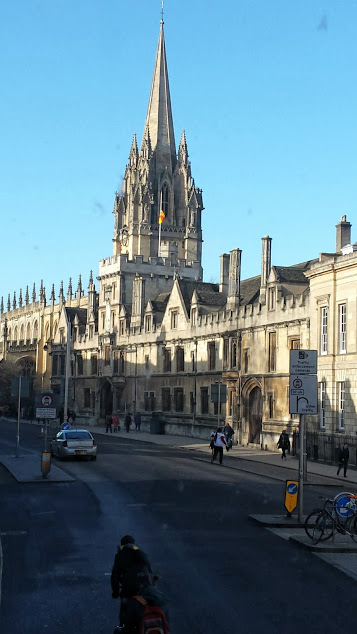 I believe this is the Tom Tower, as a friend of mine who knows the town identified it as something Tom-ish when I posted it on Twitter, and Google tells me that's probably what it is. I am *exceedingly* pleased with this picture, which I feel has Artistic Merit despite being a crappy phone photo. :) (ETA: It's just "Tom Tower," I'm told; it's the bell tower at the main entrance to Christ Church, on St Aldate's. It is, to quote the above-mentioned local, Very Important and was designed by Sir Christopher Wren. :))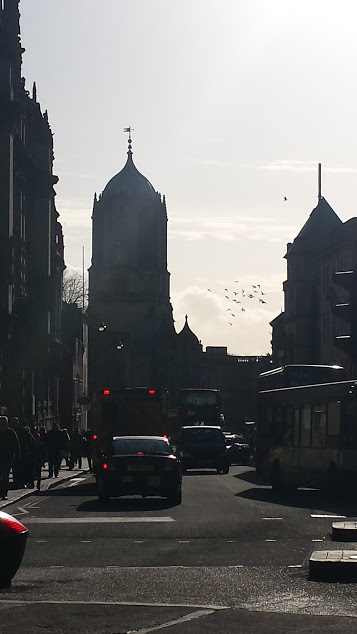 Just a random attractive street scene. Oxford is really extremely pretty. As it should be, since it's had a thousand years to practice!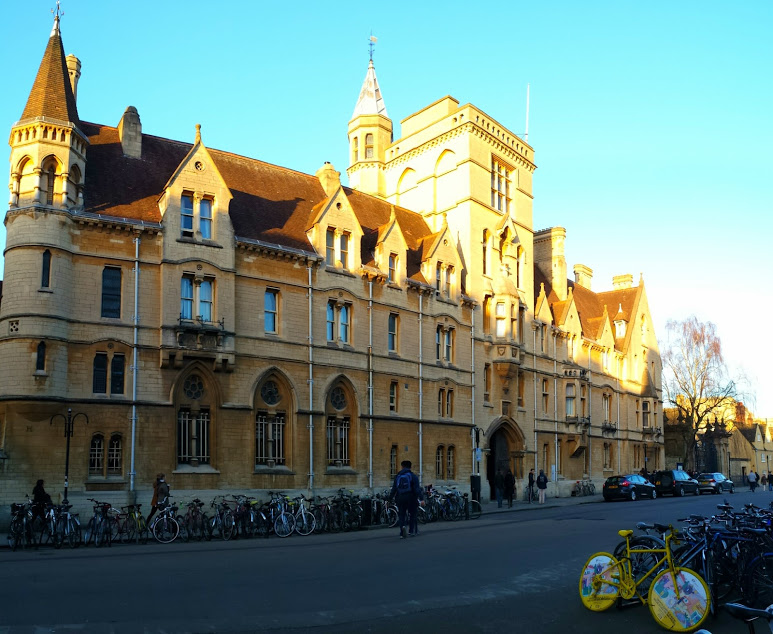 Another pretty street shot.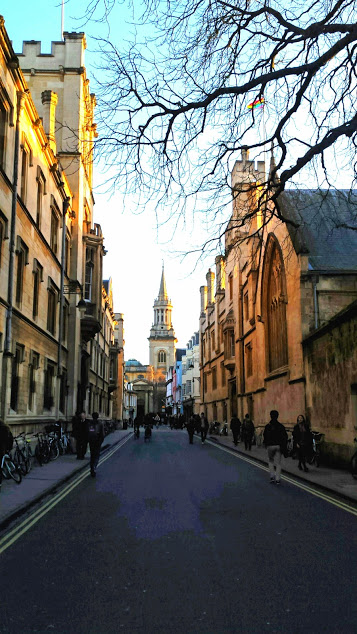 Radcliffe Square, Oxford. Again, REALLY happy with this phone panorama shot. Someday I'd love to go back to Oxford with a real camera!