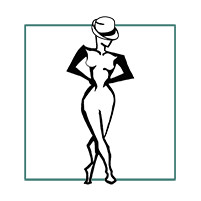 We are home from a lovely weekend at Octocon, where we saw many friends and had good conversations.
I brought about eight pounds of fudge to the con, and passed it out to the attendees of the Golden Blasters film festival on Friday night. Probably the best two bits of that were saying to people, "If you're allergic to anything except gluten you can't eat this, but it's gluten-free," and having one woman LIGHT UP when she was told it was gluten-free and safe for her to eat. (Eggs, dairy, corn, nuts: basically all those things go into my fudge unless I'm making Special Batches.) The other best bit was handing a box of vanilla-and-cranberry fudge over to my friend (and guest of honour!) Maura McHugh, who doesn't like chocolate and who put on an expression of Noble Acceptance of Not Getting Fudge when I came through waving the batch of chocolate fudge. But I was prepared for her, and she shrieked and leapt up and hugged me. :)
The next two days I put the rest of the fudge on the Dublin 2019 sign-up/support table and suggested that if they wanted to put a tip box out for supporting the WorldCon bid so people could throw a coin in, in exchange for a piece of fudge, and they did, and collected, I don't know, €20, anyway. And I collected rather a lot of swooning admirers, many of whom were especially taken with the non-chocolate fudges. :) I also brought a few small jars of apple jelly, many of which also brought in a few quid for the WorldCon bid, so that's cool. :)
I was on five panels, plus judged the Golden Blasters, which meant a late night and an early morning for judging purposes, and interviewed by guest of honor Emma Newman for her podcast Tea & Jeopardy, which was SO! MUCH! FUN! We had a packed audience for it, and just really enjoyed ourselves enormously. I'll link to the episode when it's available, and hope you all have as much fun watching it as we did doing it. :)
So it was a very very busy weekend, although strangely I mostly feel exhausted because the hotel we stayed at had really extraordinarily bad beds, so every time either one of us moved springs popped loudly and shoved into our various body parts and it was just awful, and we didn't sleep well.
I'd gone into the weekend vaguely thinking I'd probably mostly survive on the tempura shrimp lunch they had on the menu last year, and was surprised to find the menu had completely changed. I was also mildly confused that the bar layout and whatnot seemed significantly different, but I wasn't really sure I was remembering last year properly, so I supposed I could somehow be wrong. Somewhere around dinner time tonight, though, I realized that last year there *was* no Octocon; that it had been Shamrokon, the European convention, and that it had in fact been held in an entirely different venue, hence the completely different menu and bar layout. Heh. :)
I'm going to bed now. :)