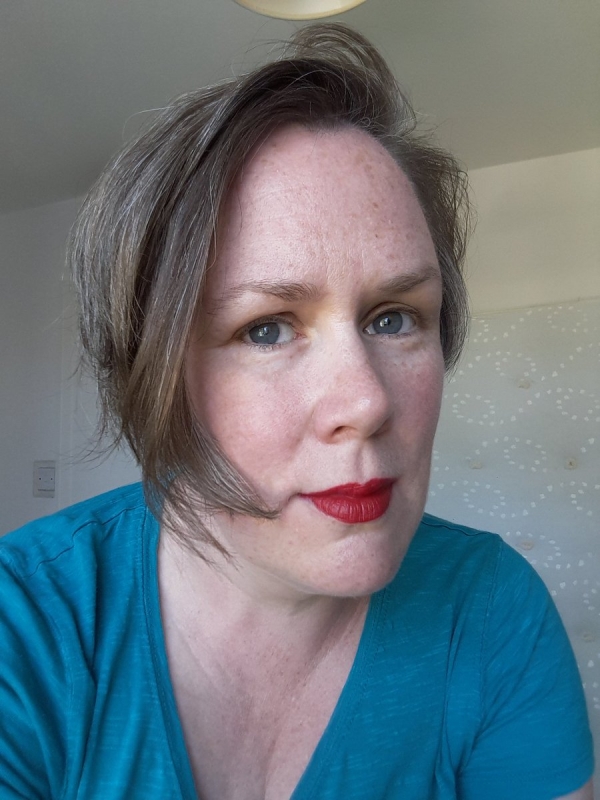 I have, from time to time, made noises about how much I wanted the Agent Carter kit from Besame Cosmetics, all with a "maybe someday I can buy it" wist.
Well, some of my friends conspired and got it for me as a birthday gift! In fact, I got the package from the Lead Conspirator, my friend Mary Anne, and I thought "???" and turned it to see 'cosmetics' written on the customs form, and, as Young Indiana will attest, said, "Oh, she didn't," right out loud.
But she HAD! Along with two other friends! WHAT GREAT FRIENDS I HAVE!!!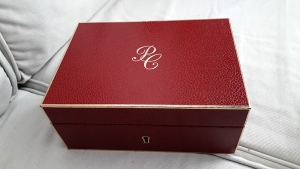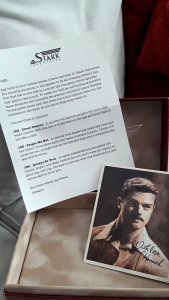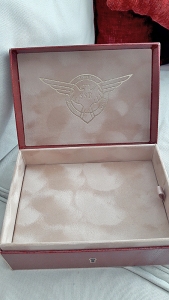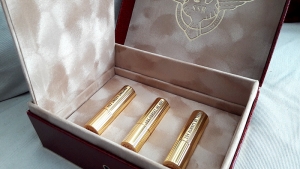 I wasted no time opening the package and applying the first of the lipsticks, "Sweet Dreams", which I was absolutely delighted with.
Later, after everybody said BUT WHAT ABOUT THE OTHER ONES I went to try them, too, and holy carp.
Me, looking at the color of the 2nd lipstick ("Forget Me Not"): oh, this will definitely by my least favorite of three colors.
Me, putting it on: holy shit if this is my LEAST favorite this is gonna be an AMAZING trio!!!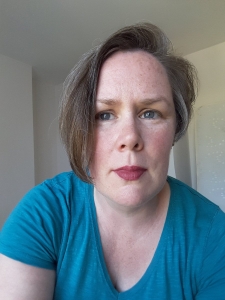 AND THEN GOOD GRIEF, #3, "Always Be True", is like the perfect true red for me. OMG OMG OMG! I've been looking (in a half-hearted way) for a really *good* *true* red lipstick for myself, and HOLY CRAP THIS IS IT!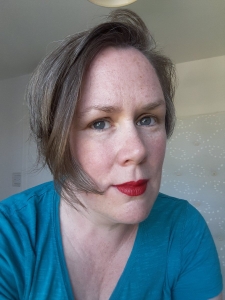 It may be that the Official Original Peggy Color is my LEAST favorite, and I loved it too! So I took a picture with it in the same light as these two…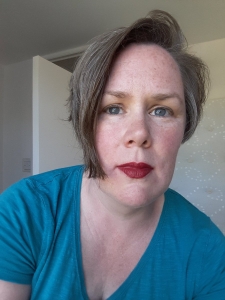 No, I'm wrong, there is no least favorite here, these are just three AMAZING shades of red, holy wow, OMG! I have never tried on 3 lipsticks in a row IN MY LIFE, people, much less been reluctant to take one off so I can try another! Holy beans!
And it turns out I'm wrong, 'Sweet Dreams' is not the Original Official Peggy Color, that's Red Velvet, so I need one more Peggy lipstick (and the Infinity Stones eye shadows, but WOW I may become a person who actually wears lipstick casually instead of, like, never, because these are SO GOOD!
I am SO THRILLED! What a wonderful gift! Thank you SO MUCH!!!!!!