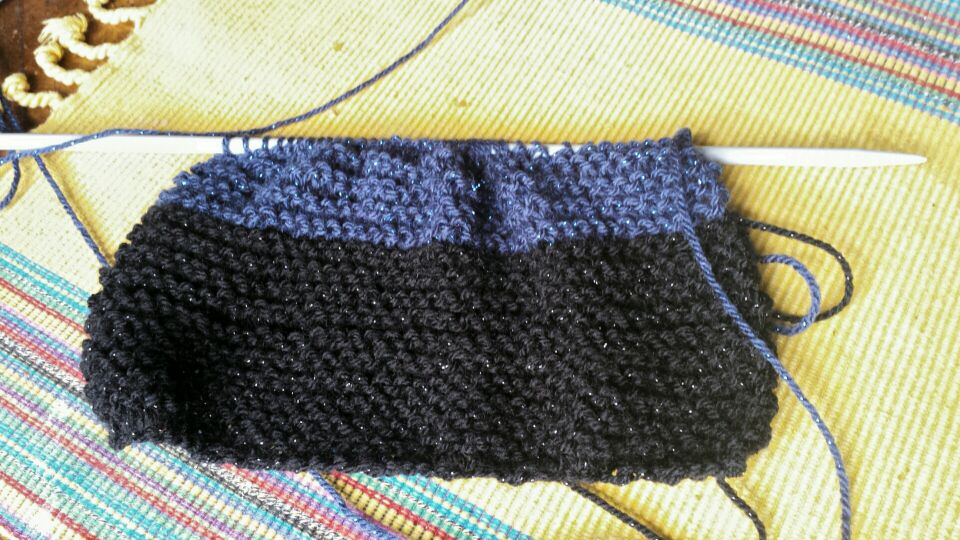 I cast off on Indy's scarf-not-a-scarf-way-too-short-totally-a-cowl-that's-what-i-meant-it-to-be last week and today nerved myself up to try stitching it together to see if it would make a cowl or if I in fact had to tear the whole thing out and do it again. So I stopped halfway up the seam to see if it would fit over Indy's head, and he loved it that way: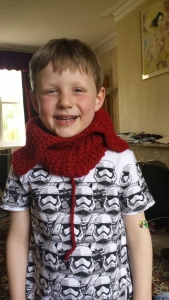 So I've declared it done. O.O :)
I started a scarf for me. (This will actually be a scarf, I have enough yarn.) The point of pride with this was successfully knitting a second color into the scarf so, woo woo, I'm very impressive!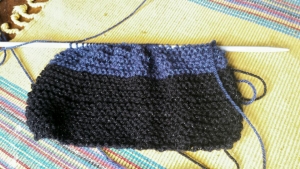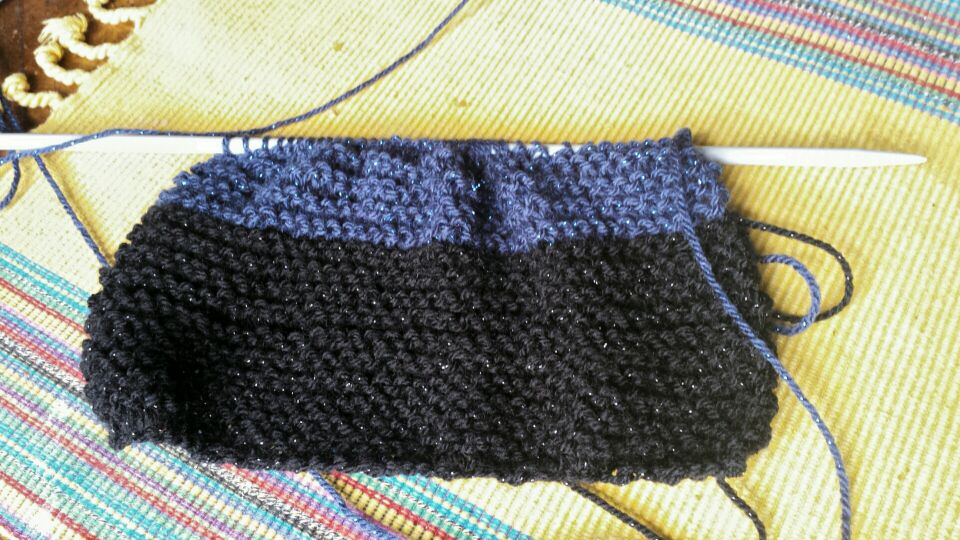 I have big ambitious plans to make a matching scarf/hat/mittens set with this sparkly black and blue yarn. :)
My mother-in-law and a friend who knits came to visit for a couple of weeks, and the friend has left me a big pile of yarn that she brought with her but didn't do anything with while she was here. I have thoughts for a couple of the yarns (at least a couple more scarves; look, I'm not wildly ambitious here right now, okay?) and I'm sorta chuffed to have the stuff to experiment with, so it'll be fun over the next several months. Or more. :)