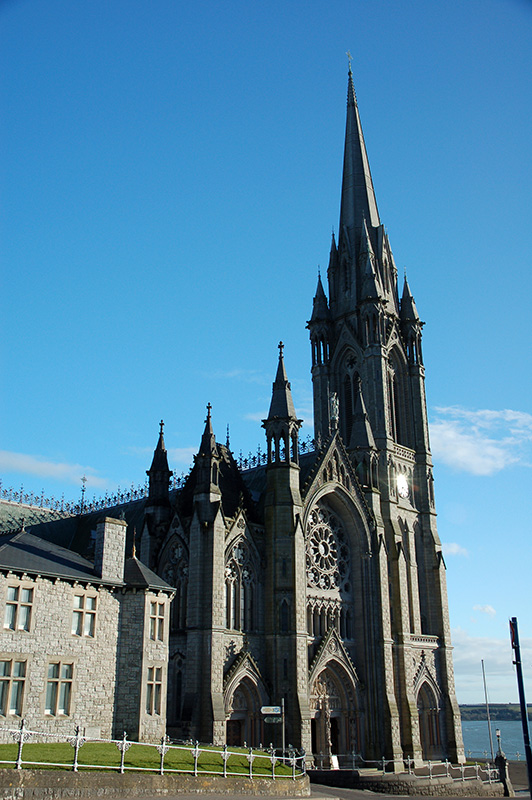 St Coleman's Cathedral overlooks Cobh in a most impressive manner. This is one of probably six or so pictures I've taken of it that I like quite a lot.
This post, incidentally, marks 4 months of weekday posts of Kitsnaps. It's doing what I hoped it would make me do, which is go through older photos and organize them to at least some degree, as well as helping to encourage me to get out and take a few more pictures (admittedly mostly at the zoo). Sometimes it's Monday morning before I get the stuff ready to go for the week, but so far I've managed, and I'm pretty pleased with that. I hope you guys are enjoying the pictures (I know you are, you say so, but still!).
A few people have asked over the past few months, so perhaps I should say this in a post: yes, you can buy any of these prints that you would like. 8x12s are $30+ s/h, 11x17s are $45+s/h, and smaller stuff we can discuss. Just email me any time you see one you like and we'll get it figured out.