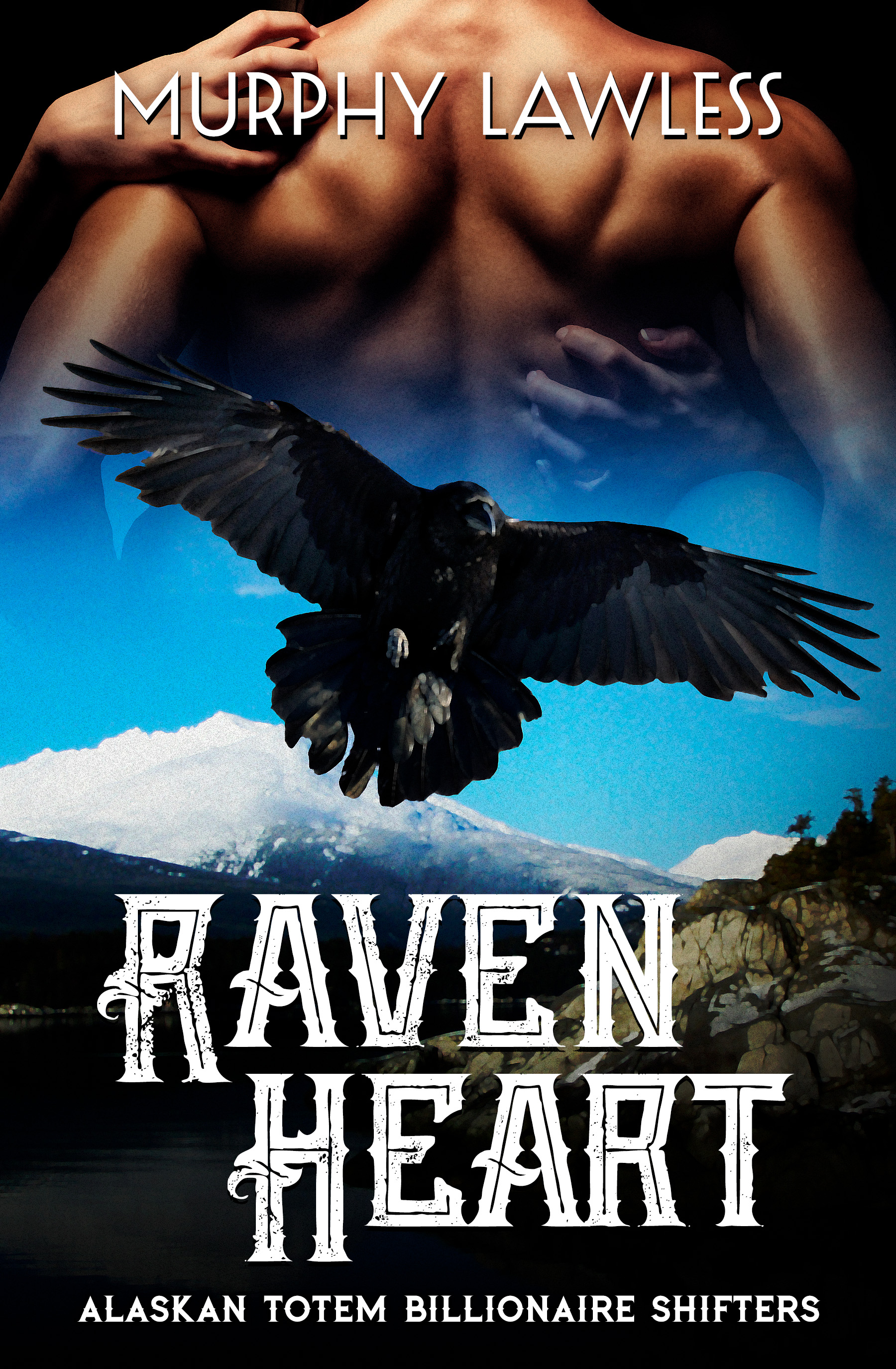 I'm completely delighted to announce that my so-fun-to-write little billionaire shapeshifter novella RAVEN HEART launches into the big brave world today!
RAVEN HEART on Amazon!
RAVEN HEART on Barnes & Noble (Nook)!
RAVEN HEART on iTunes!
RAVEN HEART on Kobo!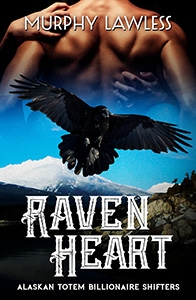 A curvy woman determined to protect her town, a raven shifter protector with secrets to keep, and a beast out for his own profit add up to an action-packed romance!

Curvy political activist Elena Peratrovitch has only one passion: keeping her small Alaskan town of Shkalnik free of business developments that would ruin its remote beauty. But when the government puts neighboring land up for lease, Elena must face down the billionaires who come to invest in the territory. She thinks nothing can change her opposition to developing Shkalnik…

…until gorgeous, sensual Richard Yale arrives on the scene. He's like no man Elena has ever met–and not just because he's richer than Midas. Richard's life as a shapeshifter and a protector of the Tlingit people must remain a secret–until the price of keeping secrets could be the life of the woman he falls in love with at first sight.

Caught between passion and politics, Richard and Elena must fight to find common ground, and to keep Shkalnik out of the hands of those who would truly do it harm…
Here's a bit of information you'll only find on this page: Shkalnik is taken from the Tlingit word shkalneek, which means 'story'. So Shkalnik is my Alaskan billionaire shifters story town. It took me like five days to come up with that name and I'm so happy with it. :)
I'm planning to write at least four Alaskan Totem novellas, and when I've got them all done I'll be doing a print edition because I think that would be way fun. :) In an ideal world that'll be around this time next year because I'd like to release Murphy Lawless novellas quarterly. :)
Murphy Lawless has a Facebook page, a Twitter account (which will be more useful when I find a client that lets me manage more than one freaking Twitter account at once), and will soon have a website as soon as I get hosting for it. Oh, and a mailing list!
I hope you enjoy reading RAVEN HEART as much as I enjoyed writing it!