At long, LONG last, REDEEMER has been released into the wild!
I'll start out with the links, just in case that's all you're here for. REDEEMER is currently available in e-book, and will be available in print within the next few days!
KOBO || iTUNES || AMAZON || BARNES & NOBLE
July, 1945.
Soldiers are coming home from the war…and monsters come with them.
THE REDEEMER
Rosie wants to keep her job as a riveter, even with her boyfriend returning from World War II. But there's defying convention, and then there's executing a demon on the factory floor. Rosie is ready to roll with the demon-slaying power awakened inside her—if she can figure out how to make it work on command.
THE HUNTER
Crippled by monsters in wartime Europe, Hank is home and searching for evidence of a demonic insurgence in Detroit—or better yet, a Redeemer, one of the rare women capable of freeing demons from their torment. Rosie could be his ticket to proving himself…if she would just play along.
THE CATCH
Rosie can't fight. Hank won't talk. But the demons are coming for them, so they'd better learn to work together—and avoid getting arrested as the bodies pile up. Unfortunately, Rosie's already on the police radar, and Hank has a few hometown secrets that could end up killing their investigation before it begins.
Not to mention killing Hank and Rosie, too….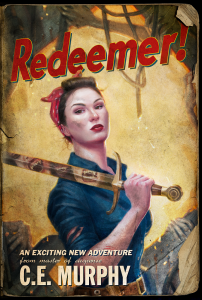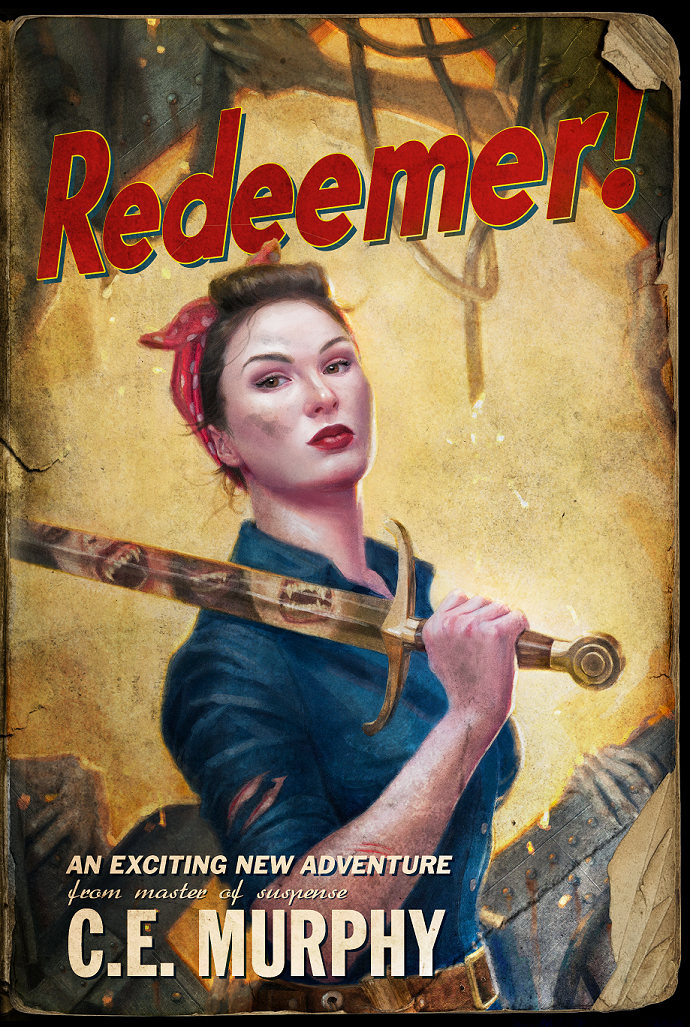 This book been a very long time coming, and has leaned heavily on the patience of my Kickstarter supporters, to whom I owe a profound emotional debt of thanks. I am so pleased to be launching this book today, and I hope you all enjoy reading it! &heart; &heart; &heart;
REDEEMER, available now!
KOBO || iTUNES || AMAZON || BARNES & NOBLE