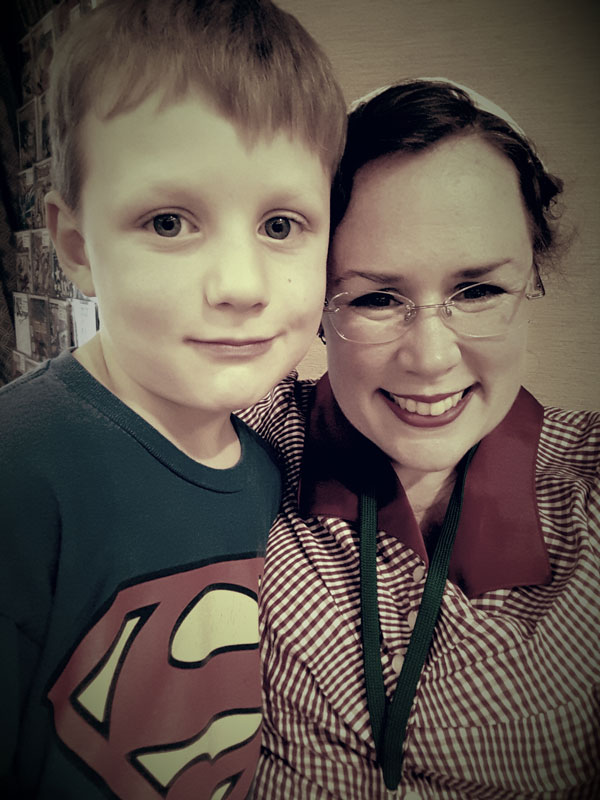 a splendid day, with pokemon :)
Indy and I had a splendid day today.
We stopped at the local Pokemon gym and claimed it on the way home from school, and walked enough candies to evolve our Abra into a Kadabra, which was pretty darn exciting. He did his chores and homework cooperatively, and we went through ALL our Pokemon and found our Grimer only needed ONE CANDY to evolve. So we went for a bike ride/Pokehunt. He's learning to ride his bike, and there's a nice little housing estate next door that has a big loop perfect for such things, and I thought if we did three loops plus home and back again, we'd have walked far enough to get the candy. And if the distance marker was better, we probably would have, but as it was we got the Grimer to like 2.3 out of 3km walked to earn the candy. Indy was exhausted by then. *laughs* We brought the bike home, and I proposed we walk down to town centre, which would theoretically give us not only the Grimer candy but ALSO hatch our 10K egg and the 5K eggs we had running.
We got the candy but not the eggs! Woe! We switched to our Digglet, which needed like 13 candies, and ended up with .2 and .4km to walk, respectively, to hatch the eggs. We had dinner out, took a taxi home, and Indy, who was staggering with exhaustion, thought we should go straight for a little walk and try to hatch our eggs. So we did, except the phone was at like 13% battery when we started walking, and about 7% when we hatched the 10K egg (I don't even remember what we got out of it!). Then we had .2km left to hatch the other eggs and 6% battery, and we were walking faster and faster and faster, and Indy said, "We'd better RUN!" so we did, and he'd shout, "How much battery left?" and I'd try to read it while running and with my glasses bouncing on my nose, not exactly the easiest thing to do, and I'd yell, "Five percent!" and then he'd yell, "How much now?!" and I'd yell, "FOUR PERCENT!" and we RAN and we RAN and THREE percent and TWO PERCENT and ONE PERCENT AND WE WERE AT THE HOUSE AND THE EGGS HATCHED
and the phone went dead!
We were laughing so hard we could barely stand up. We ran into the house and plugged the phone in, and as soon as it had charged enough we turned it back on to find out WHAT WE'D HATCHED
and it turned out we'd hatched a Digglet, which gave us ENOUGH CANDIES to EVOLVE OUR DIGGLET, TOO!
So we got three new evolutions today and set Clefairy as our buddy and had brownies and watched My Little Pony: Friendship is Magic and that was our lovely day. ♥ ♥ ♥