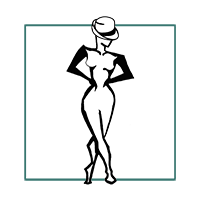 One of the people I ran into at the Star Trek party the other night was there with her sister. They were both in costume, and one of them, Susan, mentioned that RTE had interviewed them because RTE was all OOH YEAH SISTERS SO YOU'RE A FAMILY OF TREKKIES RIGHT and stuff.
Next morning, another friend of mine, Carol, said, "Hey, my sisters are the first story on RTE's coverage of the Star Trek party!"
WHUT
I had no idea they were related. The moment it was revealed, however, it suddenly became clear why Susan (whom I'd met second) looked so *very* familiar to me. They're very similar, particularly about the eyes.
So I said to her on Twitter this morning, "You're Carol's sister!"
"You've made a common error," said she. "Carol is *my* sister."
Then Carol got in on the action and I decided possessiveness was to be determined by age, satisfying Carol, who is the elder, and offering Susan the opportunity to be beset upon on all sides, as suits a middle sister. :)