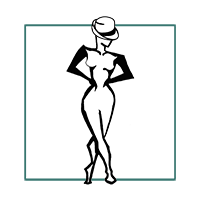 I've just put a deposit down on new digs to rent. It's closer to my parents' than our current place, right next to a park and to the Botanic Gardens, and has a small back yard for Young Indiana to play in. It's a little farther away from the main road where Ted catches his bus, but we're planning to get a car as soon as we can, so that won't be too much of a bother. We take possession Friday, so I'll take and post pictures then!
God, that's a relief.
Of these 101 best-written TV show series, I have seen enough episodes of M*A*S*H, Cheers, The X-Files, The Cosby Show, Star Trek, Battlestar Galactica (2005), Downton Abbey, Law & Order, Moonlighting, The Golden Girls, House, ST: TNG, and Family Ties to consider myself to have watched them, although with Downton Abbey and House I've seen only the first seasons each.
Out of the remaining 88 shows, there are about five I'd like to watch. I'm not sure what this says about me or tv… :)
Junowrimo wordcount (did you know there's an actual official Junowrimo? I didn't.):
On one hand, 10%! OTOH, by the end of tomorrow I'm supposed to be at 20%, which seems like an awfully long way from where I am…
Someone asked: I got the wordcount meter here. :)
This is a magnificent 19th century quote about womens' rights by abolitionist William Lloyd Garrison. And yes, I know, this is a terribly disjointed post. Things make a post, what can I say?