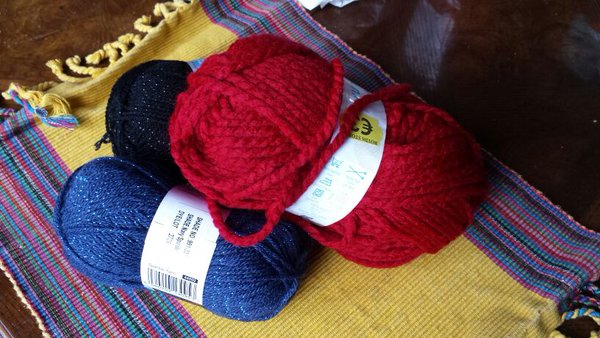 an unlikely knitting conviction
I apparently have some kind of conviction that I'm going to knit something, because I keep stopping and staring avariciously at yarn. I don't knit. I mean, I knitted something once. A scarf. It turned out well! But…I don't knit.
Despite that, today I came across this really pretty inexpensive dark blue sparkly yarn and…folded. I bought four skeins and two of black sparkly yarn and I have vague thoughts of a matching hat and scarf. And then since I was on the road to hell anyway I got some chunky red yarn to make a scarf for Indy, who immediately suggested we get some blue, too, and I could make a STRIPED scarf. *laughs* I said I wasn't that good a knitter and maybe we could try that later, a suggestion to which he was amenable. :)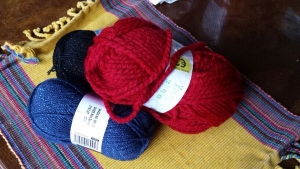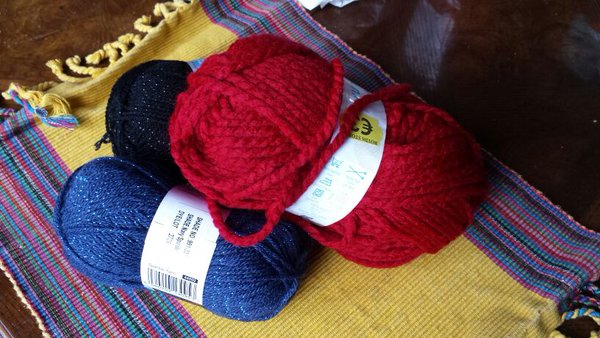 I got needles of appropriate size for the yarns and since the whole essentially incomprehensible purchase ran €11.50, I feel that I can probably afford the bonkersness of it. Especially if I actually knit something.
So the first thing I need to do is learn to cast on. Easy peasy. :)