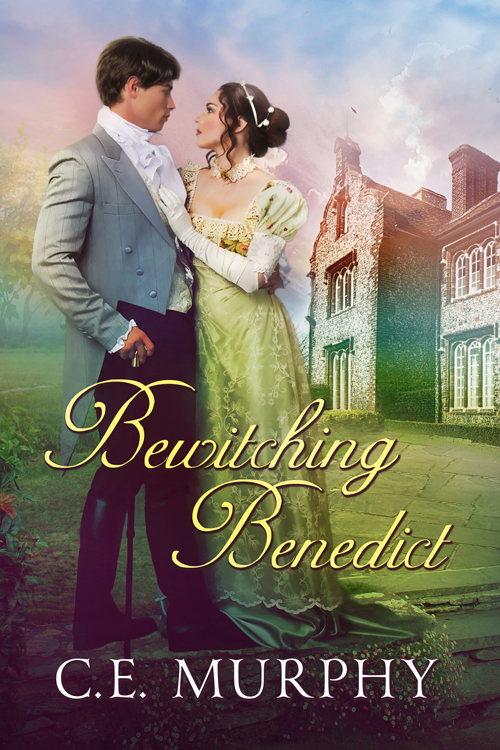 Bewitching Benedict for pre-order!
My charming little Regency romance, BEWITCHING BENEDICT, is now available for pre-order at Amazon!
I *may* have pre-order links for other sites by tomorrow, but if not, I should have most of them for Friday when it goes live. With luck I'll also have print edition links, but it's possible that will take another week, and the audio book, which is in the works, won't be out for a couple months. Still, it's coming together QUITE NICELY here at the end. I'm pretty excited. :)
This constitutes a major milestone on the Nibbled To Death By Ducks list of things to do, as well as an entirely new publishing venture for me (I've never done a magic-free historical romance before!), and hopefully the first of a very long list of things to come out on a very regular schedule for the next, um. Several years. :)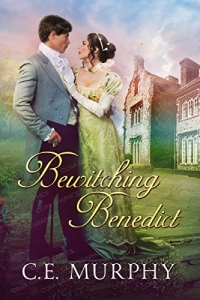 Benedict Fairburn does not quite
need
his ailing great-aunt's fortune, especially since he'll have to marry to get it. His family, however, thinks otherwise—as do many of the eligible ladies in London—and the pressure is mounting. An embarrassment of attentions fill Benny's time, but the young lady he prefers roundly dislikes him.
Claire Dalton, cousin to one of Benedict's oldest friends, is too busy debuting in Society to pay much attention to the Fairburn boy who once insulted her past bearing. He doesn't recognize her, but that's hardly upsetting, especially with the fetching Mr Graham offering his arm.
Unfortunately, Mr Graham is not all he seems, and each week brings a fresh disaster for Claire's first Season. It's enough to drive a young woman to distraction, especially since Benny Fairburn keeps behaving so very oddly. Concealed tragedy, poor orphans, a dotty great-aunt, deception and misunderstanding whirl in every direction, ready to explode.
Benedict and Claire are perfect for each other. Unfortunately, it may take catastrophe to make them realize as much…
The Lovelorn Lads:
A man needs manners, if he is to marry.
I really hope you'll like this story as much as I do. It's just cute, and I really think anybody who likes my writing ought to like the Lovelorn Lads just fine, even if you're not usually a romance reader. *happy, excited dance*!