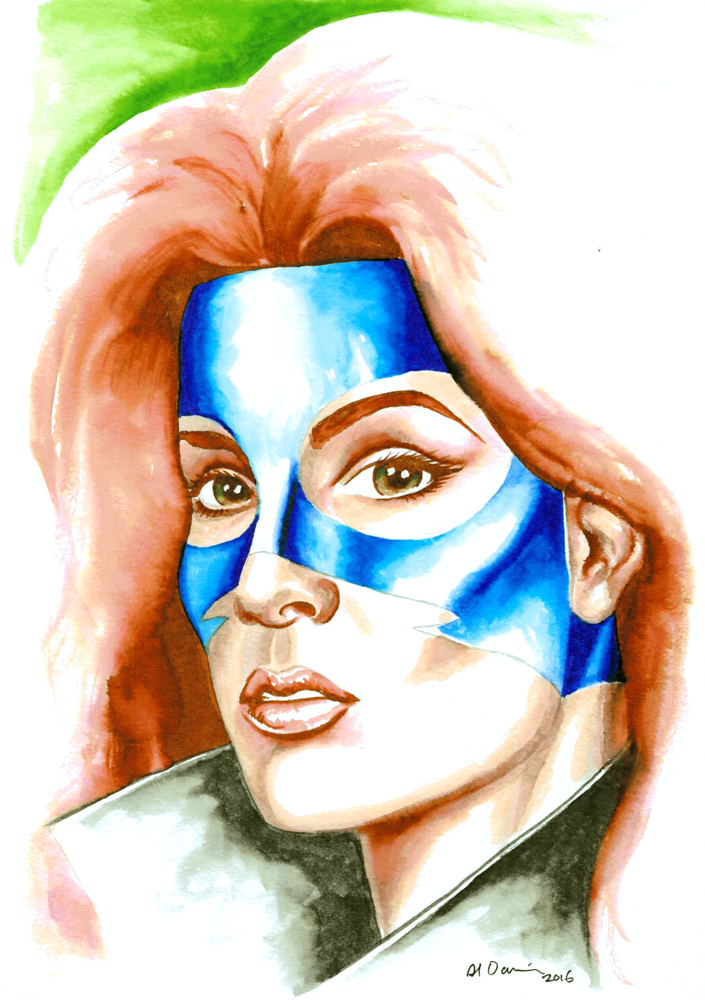 I got a package in the mail today from Leah Moore, for whom I drew a silly little comic recently (which I'll be posting soon, in fact!). It contained a watercolor sketchbook and a dip pen and ink and I thought AW YOU DARLING! and said AW YOU DARLING! to her on Twitter.
"Have you looked inside the sketchbook yet?" she asked.
"NO!" I said, "LET ME GO DO THAT RIGHT NOW!"
"I'll wait," sez she, and I ran downstairs to open the sketchbook and inside was THIS!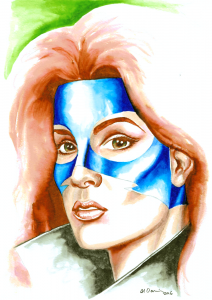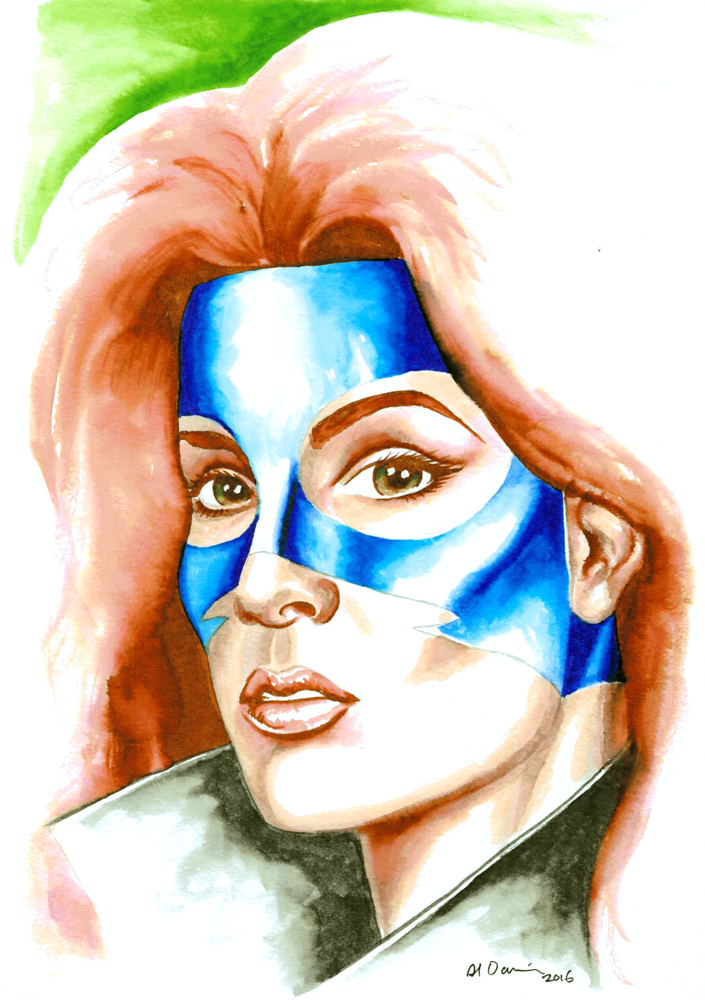 OMFG OMG OMG OMG OMG OMG *INCOHERENT SQUEEING*!!!!
It was painted by a friend of hers, Al Davidson, and I swear I haven't stopped squeeing since I opened the book and found it. OMG. It's SO BEAUTIFUL and that was SO KIND of her! Of them! OMG! *falls over*!!!
Also, now I totally have to do more art. I've got dipping pens to try (a terrifying thought!) and the new pens Ted got me for Christmas, and just yes! I must art!