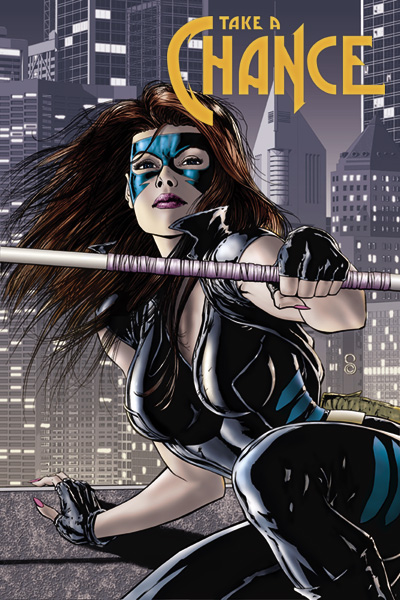 Take A Chance graphic novel!
I've just gotten the counter-signed contract, so I can make a Big Announcement!
I've been in (slow, because of me, not them) talks with Markosia Enterprises, a comics-and-graphic-novels publisher in the UK, and I am SO EXCITED to tell you that my comic book series, "Take A Chance", is FINALLY going to be available as a graphic novel!!!
I don't have a release date for it yet, or a pre-order page, but it should be available late this year or early next, and HOO BOY am I gonna come begging you wonderful people to pre-order when the time comes, because (honestly) you'd be astounded at how few sales (in the grand scheme of things) can get graphic novels onto bestseller lists. There are enough of you to make it happen, let me put it that way. <3 <3 <3 OMG SO EXCITE *SO EXCITE*!!!!!!!!!!!!!!!