My authors' copies of STONE'S THROE have arrived! As is now traditional, they are being displayed by a particularly handsome model.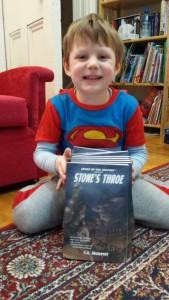 The particularly handsome model then wished to take pictures of ME with the book. :)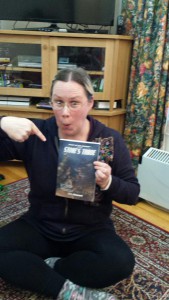 And the end result of all of this is the Ten Year Shelf: the complete (full-length) works, 2005-2015: 24 books representing in the area of 2.5 million words!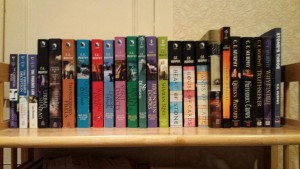 Holy beans. :)
ytd wordcount: 46,100