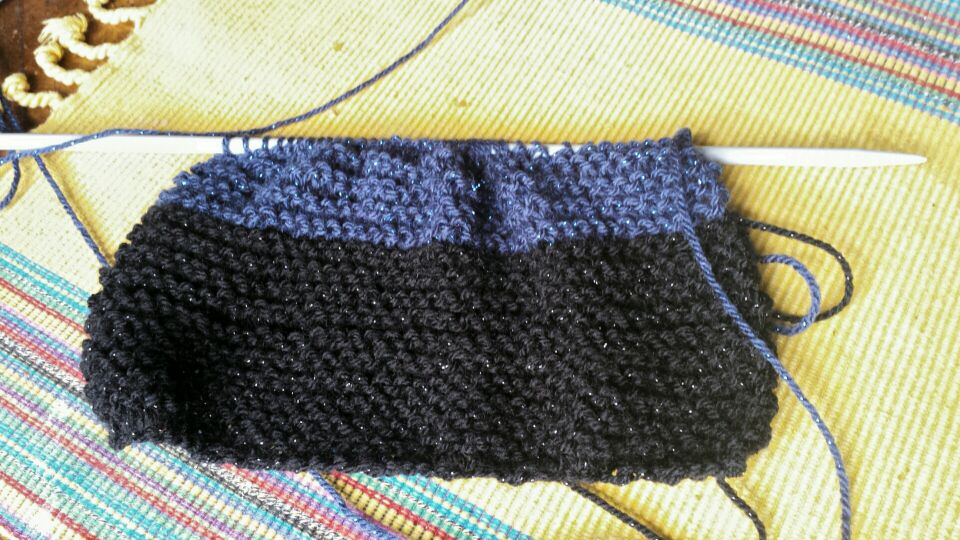 I've been nearing the halfway point on this scarf for a while now, but I have no ability at all to judge how much yarn I have left with regards to how many rows I can expect to knit with it. The last 14 rows went like this:
oh i probably have two rows worth of yarn left
okay so maybe it's four
…six…
all right i've done ten there's definitely…a dropped stitch there… *fails utterly to fix it, rips out 3 rows*
okay well so at least i know i have 3 rows +1 left, there's definitely not more than 1 row's worth after tha…
…okay two.
ALL RIGHT THREE BUT DEFINITELY FOR SURE NOT MORE THAN FOUR BECAUSE I CAN SEE THE END OF THE YARN AND IT'S DEFINITELY NOT MORE THAN FOUR ROWS AWAY
…i hope i have enough yarn to finish this 4th row…
I did, and added the next skein on. The scarf is halfway done now. My phone isn't good enough to make the pictures turn out well, because the yarn is much prettier and sparklier than this, but I'm far too lazy to get out the big camera and do something about the lighting to show it off more nicely.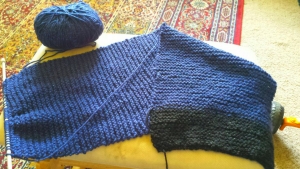 I might add a tier on Patreon where I'll knit you a scarf, though. :)