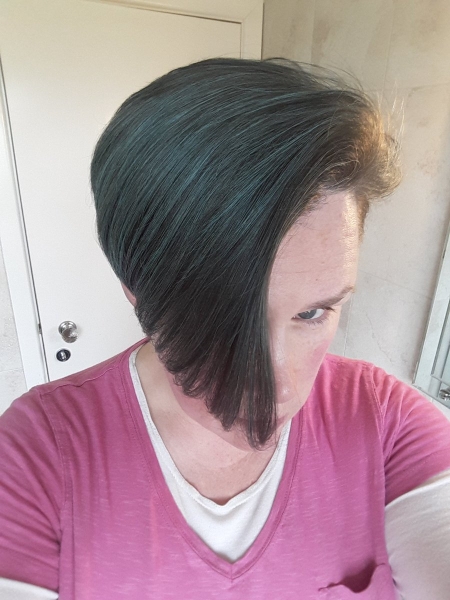 picture post: blue hair & disney & birthdays, oh my
I've been threatening for many years to dye my hair blue. Last week I picked up a bottle of temporary hair dye. I had hopes it would stick mostly to the grey, of which I have plenty: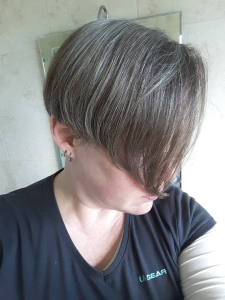 although I had been totally unable to find anything on the internet which suggested it might. After some dithering, I applied it: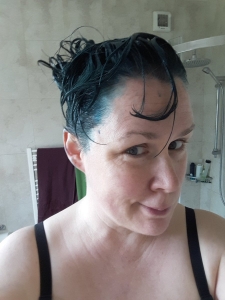 To my delight, it in fact did a pretty damn fine job of sticking to the grey without blueing the rest of it up much: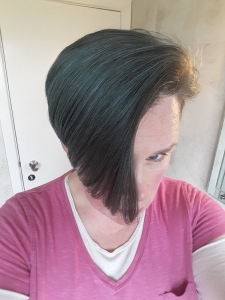 Also to my delight and relief, it does appear to be temporary. Two washes and it's almost gone (it's supposed to last 7-12, but I'd rather have it gone faster than not at all). I don't know what my long term plans are for it, but it was interesting to try and kind of a neat little effect for a couple of days.
Unrelatedly, I popped by the Disney store in Dublin while birthday shopping for my husband and found that their Black Panther figurine set features THREE WOMEN!!!!!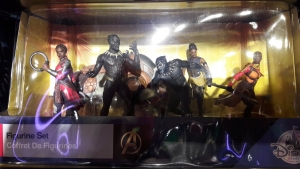 I may have made a noise normally only audible to dogs. Or, in this case, perhaps cats.
They also had individual T'Challa and Shuri figures: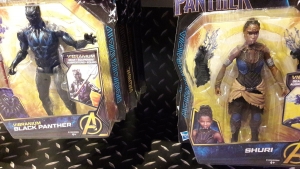 *screams gleefully*
We had a small but pleasant birthday for Ted, in which German chocolate cake and Marvel figures featured heavily, and I began knitting a scarf I owe someone.
I did not own a cat, the last time I knitted something….