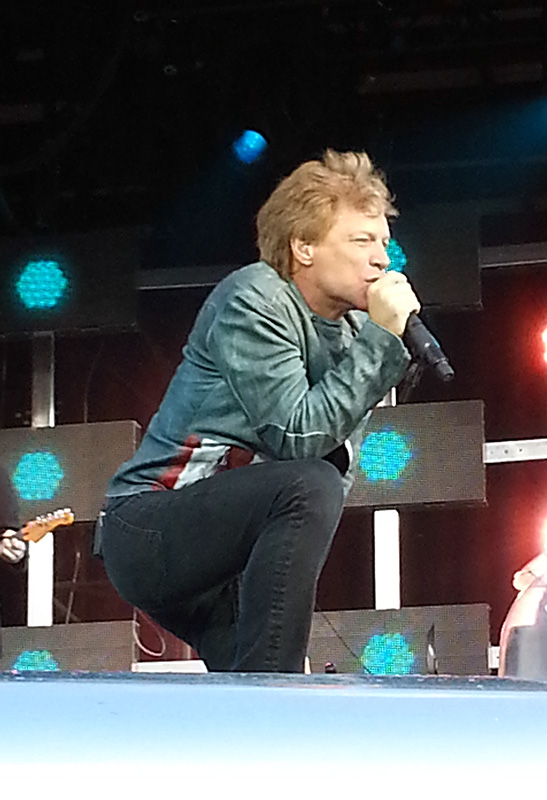 So on Wednesday last we realized that my sister's out-of-town Saturday performance conflicted with the Bon Jovi concert and that meant it was nearly impossible for Mom to go to Deirdre's show and then babysit, and after a bit of discussion, agreed that the thing to do was for me to ask Kate to come up and go to the concert with me, and then next week Ted would go down to Cork and go to the ZZ Top concert with her while I held down the (newly moved, by then) fort.
Kate, effectively, said, "Squee!" and came up Saturday morning so we could catch a 1pm bus out to Slane Castle, where Bon Jovi was playing. I had our Diamond Circle upgrade printout tickets and all was well.
Nobody told us it was a 3 mile walk from the bus stop to the venue. Seriously, 3 miles. (On our way back after the concert, Kate, solemnly, said, "Well, I'm glad to have gotten my 10,000 steps in for the year," which kept me laughing for the rest of the walk to the buses. :)) It was very pretty, though!